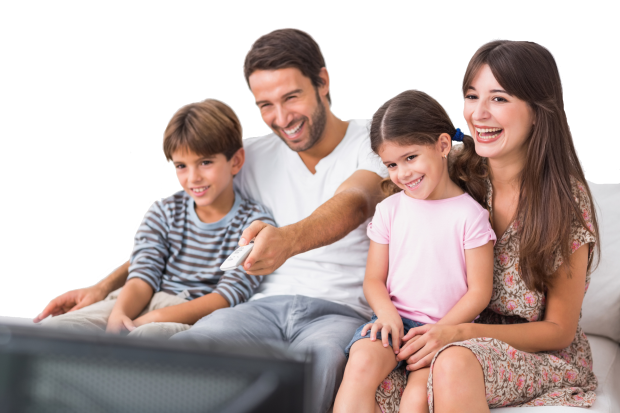 English movies that will inspire your teenager
English movies that will inspire your teenager
For the teenagers of today, social, digital and entertainment media are slowly becoming absolute essentials. The parents are all concerned about the effect that this exposure will have on their child and their development.
But we can also use this technology to inspire them and teach them lessons about life. One excellent medium to teach the youth about the important things is movies. Watching movies not only takes the edge of what is a very hectic life for any teenager, it also gives you a chance to bond with your teenager.
Here is a list of movies you can watch with your teenager:
Dead Poets Society
English teacher John Keating, played by Robin Williams, inspires his students at to look at poetry with a different perspective of authentic knowledge and feelings.
Forrest Gump
Forrest Gump is a 1994 American comedy-drama film based on the 1986 novel of the same name by Winston Groom. The story is of Forrest Gump, a simple man who comes from Alabama and his journey through life meeting historical figures, influencing popular culture, and experiencing firsthand historic events of the late 20th century.
The Pursuit of Happyness
The Pursuit of Happyness is about a salesman (Will Smith) who undergoes defeats, challenges and hardship such as his wife leaving him, being rendered homeless, etc. to secure a better living for his son. Throughout his journey, he never once gave up, and stood firm to his goals. The mood of the show is slow and somber, intended for the audience to experience more fully what the character is going through. Besides determination, self-belief, persistence and going after our dreams, the story also speaks strongly of a dad's love for his child.
Life is Beautiful
When an open-minded Jewish librarian and his son become victims of the Holocaust, he uses a perfect mixture of will, humor and imagination to protect his son from the dangers around their camp. This movie talks about looking at the positive side of life even when all hope is lost.
How to Train Your Dragon
A young Viking who aspires to hunt dragons becomes the unlikely friend of a young dragon himself, and learns there may be more to the creatures than he assumed. This is a movie that teaches us that not all is at it seems at the first go.
Inside Out
After young Riley is uprooted from her Midwest life and moved to San Francisco, her emotions – Joy, Fear, Anger, Disgust and Sadness – conflict on how best to navigate a new city, house, and school. This movie has all the highs and lows that a young girl faces when she encounters major change in life.
The Breakfast Club
Five high school students, all different stereotypes, meet in detention, where they pour their hearts out to each other, and discover how they have a lot more in common than they thought. They leave detention with very different values and are better versions of themselves.
The Social Network
This movie is based on the rise of Mark Zuckerberg and his very famous startup – Facebook and the problems he faces on his road to success.
August Rush
A musical drama about an orphaned musical prodigy uses his gift as a clue to finding his birth parents. His journey talks about how he finds his musical genius.
The Sound of Music
A woman leaves an Austrian convent to become a governess to the 7 children of a Naval officer widower. The bonds she builds there last her a lifetime and give her immense happiness.
Mona Lisa Smile
A free-thinking art professor teaches conservative 1950s Wellesley girls to question their traditional social roles. She faces a lot of defiance to begin with but then becomes a very important influence in their lives with her different life choices and teaching methods.
Erin Brockovich
An unemployed single mother becomes a legal assistant and finds a file that leads her to investigate a case. She brings down a California Power Company accused of polluting a city's water supply almost single-handedly.
Watching these movies will teach your teenager the lessons that will stay with them for life.